Business structures and legal registration

The Government of Lao PDR's 8th Five-Year Plan (2016-2020) is a continuation of the 7th Five-Year Plan. The Plan is regarded as a measure for achieving socio-economic development, industrialization and modernization towards the year 2020. To view a copy of this 8th plan, click here. ...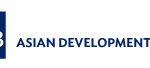 Researchers at the Business School of the National University of Singapore (NUS) have created the Productivity Research Network (PRN), in collaboration with the Asian Bureau of Financial and Economic Research (ABFER) and the Asian Development Bank Institute (ADBI). Their objective is to promote empirically based ...
 Asian Development Bank

The Asian Development Bank (ADB) will hold an international Forum on Economic Development and Public Policy in Bali, Indonesia on December 7-8, 2017.The invitation-only forum is themed "Riding the Waves of Technological Change: The Way Forward to Drive Productivity and Alleviate Inequality"Participants will be senior ...
 The Asian Development Bank