Technical Workshop on Productivity Drivers in Asia: The Firm-Level Perspective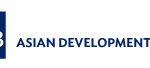 Researchers at the Business School of the National University of Singapore (NUS) have created the Productivity Research Network (PRN), in collaboration with the Asian Bureau of Financial and Economic Research (ABFER) and the Asian Development Bank Institute (ADBI). Their objective is to promote empirically based research on productivity drivers for countries in Asia and the Pacific, while also stimulating better firm-level information gathering.
This workshop will provide an opportunity to members of PRN and other invited researchers to submit papers and discuss state-of-the-art research on productivity, as well as to establish concrete collaboration.
For more information and registration, please visit here
 Asian Development Bank