The writeshop will bring together writers and researchers to build capacity to think critically, and produce a written story on current environmental and development issues in the Mekong region. Less experienced writers especially will be provided help to plan and write their articles. Up to 10 ...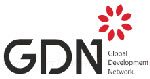 Global Development Network (GDN)'s 18th Global Development Conference, titled 'Science, Technology and Innovation for Development,' will be held in New Delhi on 22-23 March, 2018. The conference will be a forum where global actors from governments, research, private sector and civil society can share knowledge and practices on ...
 GDN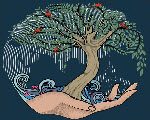 The World Sustainable Development Summit (WSDS), organized by the Energy and Resources Institute (TERI) in India, will be held at India Habitat Centre, New Delhi from 15/02/2018 to 17/02/2018. The summit aims to accelerate action towards sustainable development and especially climate change. At WSDS, UNCCD will organize ...
 WSDS

The Asian Development Bank (ADB) will hold an international Forum on Economic Development and Public Policy in Bali, Indonesia on December 7-8, 2017.The invitation-only forum is themed "Riding the Waves of Technological Change: The Way Forward to Drive Productivity and Alleviate Inequality"Participants will be senior ...
 The Asian Development Bank