The Global Initiative Against Transnational Organised Crime, working with the Henry Nxumalo Foundation, Oxpeckers Investigative Environmental Journalism and #WildEye Asia, is offering grants to journalists to investigate environmental crime in Asia. We're hoping for a diverse set of proposals and are reaching out to partners and ...

The National Institute for Environmental Studies (NIES) will hold the 4th International Forum on Sustainable Future in Asia in Vietnam on January 23 and 24, 2019. The aim of the forum is to create a foundation for a consortium of relevant institutions and governments in the ...

THA 2019 Internatiional Confference on Water Management and Climate Change towards Asia's Water-Energy-Food Nexus and SDGs will be held on 23-25 January 2019 in Bangkok,Thailand. The objective is to provide a platform for researchers, scientists, practitioners, and policy makers to share and present new advances, research findings, perspectives, ...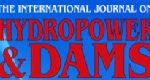 Seventh International Conference and Exhibition on Water Resources and Renewable Energy Development in Asia will take place at the Ariyana Convention Centre (ACC) and Furama Resort, Danang, Vietnam 13-15 March 2018. For more details, please visit here ...
 The International Journal on Hydropower and Dams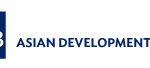 Researchers at the Business School of the National University of Singapore (NUS) have created the Productivity Research Network (PRN), in collaboration with the Asian Bureau of Financial and Economic Research (ABFER) and the Asian Development Bank Institute (ADBI). Their objective is to promote empirically based ...
 Asian Development Bank


Contact us
Thank you for taking the time to get in contact!