The Stockholm Internet Forum (SIF) is a platform for advancing a free, open, and secure Internet as a driver of development. #SIF2019 is organised by the Swedish International Development Agency (Sida). #SIF2019 offers an arena for the exchange of ideas, knowledge and collaboration. The theme for ...

The EarthRights School (ERS) is a training program for civil society advocates from Myanmar and the Mekong region who are working on environmental and human rights issues. The theme of the seven-month program is "Community Leadership for Earth Rights." The curriculum integrates storytelling and legal ...

The Law, Justice and Development Week 2018 will be held at the World Bank Headquarters in Washington on November 5-9, 2018. The Law, Justice and Development Week 2018 will: Explore the link between rights and protection to economically empower disadvantaged and vulnerable individuals and groups. Examine how upholding ...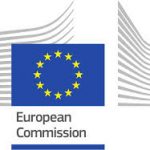 The overall indicative amount made available is EUR 25 000 000 (5 000 000 EUR for each lot).The specific objectives of this year's call are to support civil society and human rights defenders working outside the EU in five key areas of human rights corresponding ...