European Instrument For Democracy and Human Rights: 2017 global call for proposals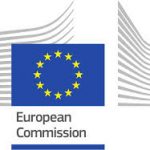 The overall indicative amount made available is EUR 25 000 000 (5 000 000 EUR for each lot).
The specific objectives of this year's call are to support civil society and human rights defenders working outside the EU in five key areas of human rights corresponding to the five recurring lots of 2014-2017 EIDHR global calls for proposals:
Lot 1: Supporting Human Rights Defenders in the area of land-related rights, indigenous peoples, in the context of inter alia 'land grabbing' and climate change.
Lot 2: Fighting against extrajudicial killings and enforced disappearances.
Lot 3: Combating forced labour and modern slavery.
Lot 4: Promoting and supporting the rights of persons with disabilities.
Lot 5: Supporting freedom of religion or belief.
The deadline for submitting Concept Note is 9 November 2017 at 16:00 (Brussels time).
The call reference is EuropeAid/155232/DH/ACT/Multi; Guidelines and all the relevant documents can be found on EIDHR web page.