The MIYS Program is a learning and capacity building opportunity for nationals of the Greater Mekong Subregion to receive hands-on experience in development cooperation work at Mekong Institute in Khon Kaen, Thailand. Selected scholars will take part in a six-month structured learning program and work ...

The EarthRights School (ERS) is a training program for civil society advocates from Myanmar and the Mekong region who are working on environmental and human rights issues. The theme of the seven-month program is "Community Leadership for Earth Rights." The curriculum integrates storytelling and legal ...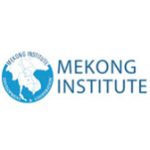 Deadline of application for the Lancang-Mekong Business Forum is extended until November 10 for Thai participants. Click here to register ...

OpenCon is the conference and community for students and early career professionals interested in advancing Open Access, Open Education and Open Data. OpenCon 2018 will be held on November 2-4 in Toronto, Canada. Each year, OpenCon brings together a diverse, representative, and engaged group of participants, ...
The application form for State of the Map 2018 grants and scholarships is now open.OpenStreetMap is a world map of many people and places. And we want you all there for our upcoming State of the Map conference in Milan. Thanks to the generosity of ...
 OpenStreetMap


Contact us
Thank you for taking the time to get in contact!