The 2015 Programme for International Student Assessment (Pisa) shows sharp falls in maths, sciences and reading scores for students in Thailand. Thai students are underperforming their peers in several Asian countries as their scores were below the international average in all three subjects. Pisa, which ...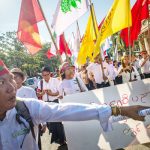 The National League for Democracy's patron championed the importance of education while acknowledging that some are eager for more rapid improvements to the system at a ceremony marking the 96th anniversary of National Day at the party's headquarters on November 24. "In this era, there are ...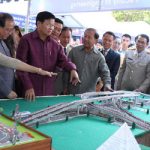 The National University of Laos should set its sights on national development, especially in terms of the quality of the graduates it is producing, as they are fundamental to the nation's progress. The university is only in the initial stages of its success. There is still ...

Contact us
Thank you for taking the time to get in contact!