The Canada-ASEAN Scholarships and Educational Exchanges for Development (SEED) program aims to reduce poverty in the developing countries of ASEAN and to achieve the 2030 Agenda for Sustainable Development. Scholarships and educational exchanges will contribute towards all Sustainable Development Goals (SDGs), including Goal 5 (Achieve gender ...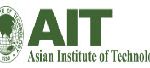 For applicants who are in need of financial aid, the following scholarships/fellowships are available. Scholarships are awarded on very competitive bases. Each scholarship award covers full tuition and registration fees plus accommodation, and a bursary for living expenses in AIT's residential campus, for the entire period ...
 Asian Institute of Technology

The application form for State of the Map 2018 grants and scholarships is now open.OpenStreetMap is a world map of many people and places. And we want you all there for our upcoming State of the Map conference in Milan. Thanks to the generosity of ...
 OpenStreetMap


Contact us
Thank you for taking the time to get in contact!