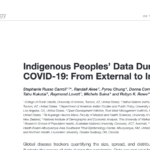 Governments have used real-time data and disease trackers quantifying the size, spread, and distribution of the novel coronavirus SARS-CoV-2 (COVID-19) that emerged in 2019 to inform and influence decision and policy making. Indigenous Peoples have been disproportionately affected by COVID-19, whether through infection, fatality, economic ...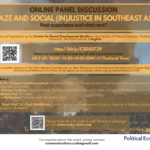 In this our first Political Ecology in Asia Seminar, coinciding with the International Conference on New Research in International Development, Human Rights, and International Relations at a Time of Disruption, we focus on the issue of social justice and air pollution. The discussion will examine ...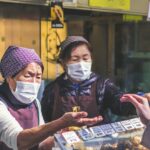 SUMERNET announces 2 calls for 2020: 1. Expression of Interest (EoI) for rapid response grants. SUMERNET will award three grants in total over the period of its fourth phase under "SUMERNET 4 All" (2018-2023). Funding support will not exceed US$ 42,000 per research project to be completed ...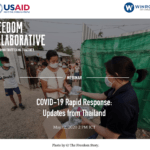 Together with the USAID Asia CTIP project, we continue our COVID-19 rapid response webinar series to discuss challenges, needs, and possible solutions for organizations working with already-vulnerable populations during this time. We also hope these discussions serve as a way for practitioners in the region ...