Tens of millions of Saigonese not only suffer from the effects of waste water, hazardous waste and emissions, but also from noise. Medical experts say that noise has damaging effects – physiological, psychological and social. Physiologically, when noise exceeds acceptable levels, noise can cause ear injury ...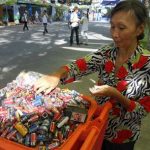 The HCMC Department of Natural Resources and Environment has granted more than 5,000 registry books to the owners of hazardous waste sources. Official reports show the amount of hazardous waste has been increasing steadily year after year, from 250 tons per day in 2011 to ...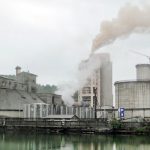 Vietnamese businesses are continuing to import outdated Chinese technology despite repeated warnings by scientists that the country could become a 'technology landfill'. The latest report of the Ministry of Science & Technology shows that technologies used in most industries in Vietnam are outdated, causing serious pollution ...

Contact us
Thank you for taking the time to get in contact!