Union officials have applauded the Ministry of Labor which is preparing to ratify some International Labor Organization's conventions, including two that unions, factory workers and domestic workers have long demanded. The Labor Ministry said on November 30 that to promote and protect the rights, benefits and ...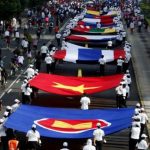 ASEAN Dialogue partners are urging Southeast Asian countries to pick up the slack in providing better access to employment for its skilled workers in an effort to achieve the target of free flowing labor in the region. Efforts to enhance skilled labor mobility in ASEAN ...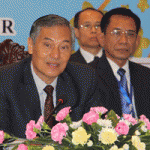 ASEAN labour officials are meeting over two days in Vientiane to update progress, share experiences and seek ways for future cooperation on labour practices. The ninth meeting of Senior Labour Officials Meeting's Working Group, on progressive labour practices to enhance the competitiveness of ASEAN, will conclude ...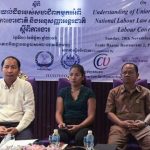 An International Labour Organization official on Sunday urged local unions to present their views on the contentious Trade Union Law to the body's Committee of Experts, a request that has so far found little traction. The ILO's Committee of Experts will meet in Geneva, Switzerland, ...