ANZ Royal Bank has been authorised to facilitate payments owed to the General Department of Taxation (GDT) through its corporate tax payment service, a company release on Friday stated. The service will expand on the bank's capability to deliver secure digital transactions and will be ...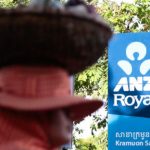 The chief executive of ANZ Royal Bank has denied media reports that the Australian and New Zealand Bank Group is considering pulling the plug on its Cambodian operations amid a planned retreat from the region's markets. In a filing to the Australian Stock Exchange on ...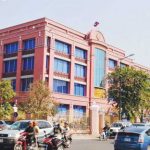 Cambodian financial institutions surveyed yesterday said they were in compliance with the central bank's revised liquidity coverage ratio requirements as the deadline passed to increase their cash and highly liquid assets to weather any internal or external shocks. The National Bank of Cambodia announced an incremental ...

Contact us
Thank you for taking the time to get in contact!