About 1.1 million residents of central coastal cities are expected to benefit from a World Bank project to provide better sanitation services and better transport infrastructure in the region, according to the bank. The funding for the Vietnam Coastal Cities Sustainable Environment Project, worth $236 ...
Dried fields, cattle dying of thirst, expensive drinking water, sea water overflowing houses. In 2016, the lives of millions of people in Mekong Delta, Central Highlands and central region were upset because of drought and salinity intrusion. In the first months of 2016, when the north ...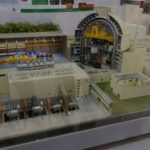 Power-hungry Vietnam scrapped plans for two multi-billion dollar nuclear power plants on November 22, citing environmental and financial reasons after the cost of the projects skyrocketed. The two plants in central Ninh Thuan province would have had a combined capacity of 4,000 megawatts and were ...

Contact us
Thank you for taking the time to get in contact!