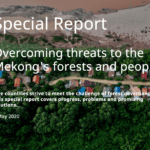 Big changes are underway in forests of the Mekong region in Southeast Asia. Countries are cracking down on illegal logging, increasing community control over forests, and opening up decision-making processes, making them more inclusive. These changes could have profound effects both in the Mekong countries ...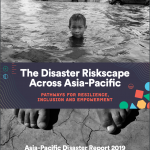 The Asia-Pacific region faces a daunting spectrum of natural hazards. Indeed, many countries could be reaching a tipping point beyond which disaster risk, fuelled by climate change, exceeds their capacity to respond. This Asia-Pacific Disaster Report 2019 shows how these disasters are closely linked to inequality ...

This report discusses opportunities for safe and environment-friendly agriculture products in the Greater Mekong Subregion and highlights the Siem Reap Action Plan, 2018–2022. As the Greater Mekong Subregion (GMS) has made considerable progress in food security, addressing health, safety, and environmental concerns is also essential. The strategy ...

Contact us
Thank you for taking the time to get in contact!