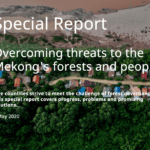 Big changes are underway in forests of the Mekong region in Southeast Asia. Countries are cracking down on illegal logging, increasing community control over forests, and opening up decision-making processes, making them more inclusive. These changes could have profound effects both in the Mekong countries ...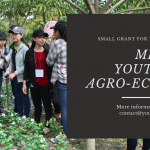 Mekong Youth Farm Network (Y-Farm) has been developed by enthusiastic youth from countries in the Mekong Region. Y-Farm focuses on five main fields/issues that relate to youth development and sustainable agriculture in the region including (i) training courses and farm improvement; (ii) youth exchange on farming ...
According to the newest World Bank's classification, Cambodia, Myanmar, Laos and Vietnam are Lower Middle Income countries while Thailand is Upper Middle Income. For the current 2019 fiscal year, low-income economies are defined as those with a GNI per capita, calculated using the World Bank Atlas method, of $995 or less in ...

Contact us
Thank you for taking the time to get in contact!