Recorded water levels in the Lower Mekong River Basin (LMB) saw significant increases during the last seven days as a result of heavy rainfall and sudden water releases from dams, the Mekong River Commission (MRC) reported. However, as of 28 July 2021, river levels across all ...
 RICHARD DAVIES

A month ago, the Third Mekong River Commission (MRC) Summit was held in Siem Reap, Cambodia, with the Lao, Thai and Vietnamese premiers joining host Prime Minister Hun Sen. As in the previous meetings, China, the upstream nation, was present, but only as a dialogue ...
Efforts to eradicate hunger are stalling within the Asia Pacific, with almost 500 million people in the region lacking access to sufficient food.[]"However, in the last one or two years, it's countries in South-East Asia, particularly in the Mekong region being Myanmar and Thailand and ...
 Brett Worthington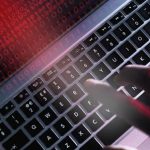 From attacks on Ukrainian power grids to central bank heists in Bangladesh and the leak of stolen information from the Democratic National Committee in the U.S., cybersecurity threats have escalated massively in recent years. Governments, companies and individuals are equally susceptible all over the world, but ...