Cambodia's financial sector saw healthy growth last year with increased deposits and profits amid slower credit growth, reflecting sustainable development and increased public confidence in the sector, according to a recently released central bank report. According to the National Bank of Cambodia's (NBC) annual supervisory ...
The apex body for the nation's microfinance industry announced yesterday that the central bank had tentatively agreed to a number of measures it had requested to ease the burden on microfinance lenders following last week's unilateral decision to cap annual interest rates at 18 percent ...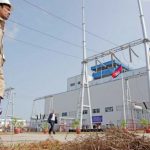 As Cambodia's demand for electricity grows and domestic energy production increases, new data released from the Ministry of Mines and Energy on October 10 show that coal-fired energy generation surpassed hydroelectricity for the first time last year. According to the Cambodia National Energy Statistics 2016, a joint ...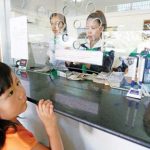 New data released by Cambodia's independent credit reporting agency indicate a significant slowdown in the rate of lending during the second quarter of the year, a sign that banking industry experts claim is due to a tightening of lending criteria and less seasonal demand from ...