Persons with disabilities and their households in Xieng Khuang and Savannakhet provinces are set to benefit from income generating activities, thanks to support from the Okard project. The United States Agency for International Development (USAID) Okard Community Based Inclusive Development (CBID) project has provided 520 million ...
 Times Reporters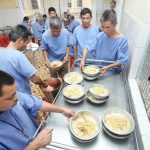 Around 15 per cent of Việt Nam's population – approximately 13.5 million ­people – suffer from 10 of the more common mental disorders, reveal statistics released on November 29. Around 2.8 per cent of Vietnamese live with depression, 2.6 per cent suffer from anxiety disorder, ...
The Cooperative Orthotic & Prosthetic Enterprise Centre in Vientiane is continuing its work to raise money to improve conditions for disabled people in Laos, with over 1,000 people in need of the centre's help. COPE Chief Executive Officer Ms Bounlanh Phayboun told Vientiane Times on September ...

Contact us
Thank you for taking the time to get in contact!