More airlines in Southeast Asia are flying to Japan's regional cities as a growing number of travelers visit the country. And seeing inbound tourism as the key to boosting regional economies, central and local governments in Japan are more than happy to promote the country's ...
 Kentaro Iwamoto and Jun Suzuk

VietJet Aviation, a privately run discount airline also known as VietJet Air, listed on the Ho Chi Minh City bourse on Feb. 28. The carrier eventually expects to eclipse state-run Vietnam Airlines in the domestic market, but it also has big goals for its international ...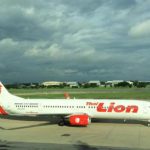 Thai Lion Air has received the green light from Vietnamese authorities to start a Bangkok-Ho Chi Minh City service that was earlier placed in doubt. Monday's notification allows the Thai-registered low-cost carrier to maintain its planned flight timetable with the maiden service set to launch ...

Contact us
Thank you for taking the time to get in contact!