Those convicted of corruption in Thailand involving more than one billion baht could face the death penalty under a new proposal. A proposal by the Thai government to impose the death penalty in some corruption cases is largely "for show", according to analysts. Under plans approved ...
A private university in Thailand has begun accepting rice in payment for tuition fees as the nation struggles under a grain glut that's hurting farm incomes. Students enrolled at Rangsit University in Bangkok's northern suburbs can pay all or part of next semester's costs with ...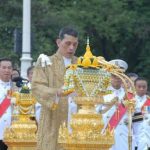 On October 13, news broke that Thailand's 88-year-old king, Bhumibol Adulyadej, died after suffering complications from hemiodialysis treatment at Bangkok's Siriraj hospital. King Bhumibol, the world's longest reigning monarch, was revered as a demi-god and, for most Thai citizens, was the only monarch they had ...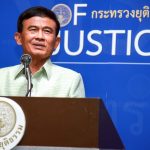 The initial meeting of state agencies intended to expedite cases related to the previous government's rice-pledging scheme failed to proceed on October 10 after Finance Ministry staff did not show up. Justice Minister Paiboon Koomchaya, who was to chair the meeting, said he did not know why ...