The Land Portal and GODAN Action partners have announced a new call for applications for the Open Data Management Online Course. The content of the course has now expanded to include land, in addition to agriculture and nutrition. This edition of the course has been revised ...

The International Forum on Solar Technologies for Small-Scale Agriculture and Water Management will present the opportunities and challenges of the application of solar technologies in small-scale agriculture and water management. The tools developed by FAO and its partners to enhance the use of solar technologies for small-scale ...
 FAO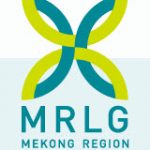 This week a regional workshop, hosted by Mekong Region Land Governance, will explore the challenges of large-scale agricultural investments to suggest solutions supportive of sustainable and pro-poor development, as well as economic growth.[] The workshop will bring together about 100 representatives from government, private sector, research ...
 Mekong Region Land Governance


Contact us
Thank you for taking the time to get in contact!