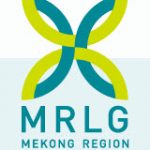 This week a regional workshop, hosted by Mekong Region Land Governance, will explore the challenges of large-scale agricultural investments to suggest solutions supportive of sustainable and pro-poor development, as well as economic growth.[] The workshop will bring together about 100 representatives from government, private sector, research ...
 Mekong Region Land Governance


Global heads of state have committed to tackling antimicrobial resistance in an agreement at the United Nations, focusing on human health, animal health and agriculture sectors. Read the full release below and at the UN Food and Aghriculture Organization's website.—OPGA / WHO / FAO / ...