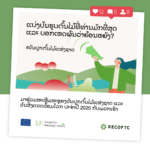 Did you know trees can mitigate climate change? Celebrate Lao Tree Planting Day on 1 June and World Environment Day on 5 June 2020! Share your favourite tree and why and be entered to win a RECOFTC shirt and notebook by following these rules: – Like ...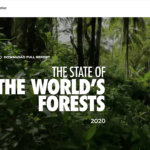 As the United Nations Decade on Biodiversity 2011–2020 comes to a close and countries prepare to adopt a post-2020 global biodiversity framework, this edition of The State of the World's Forests (SOFO) examines the contributions of forests, and of the people who use and manage ...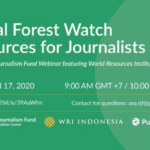 Please join the Pulitzer Center's Rainforest Journalism Fund for "Introduction to Global Forest Watch Resources for Journalists," a webinar discussing Global Forest Watch (GFW). The webinar will feature World Resources Institute (WRI) Indonesia and introduce GFW, a global forest monitoring database that uses innovative technology to help identify when, where, and ...