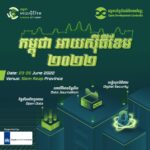 The Cambodia ICT Camp 2022 will be a three-day boarding-style event centered around open data, digital security, and data journalism. This event will consist of a series of interactive workshops and hands-on activities led by professional experts in the fields of data, media and communication, journalism, ...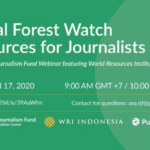 Please join the Pulitzer Center's Rainforest Journalism Fund for "Introduction to Global Forest Watch Resources for Journalists," a webinar discussing Global Forest Watch (GFW). The webinar will feature World Resources Institute (WRI) Indonesia and introduce GFW, a global forest monitoring database that uses innovative technology to help identify when, where, and ...

CFI, France's Ministry of Foreign Affairs and International Development's media cooperation agency, has launched a training program to support news organizations execute empowering data journalism projects. They are accepting applications until March 8, 2017.See below for the full announcement text and visit their website for more details.LAUNCH DATE06-02-2017CLOSING DATE2017-03-08 ...

Contact us
Thank you for taking the time to get in contact!