Development and assistance for education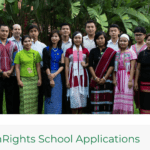 The EarthRights School prepares the next generation of earth rights defenders to draw on the power of their communities to protect their rights, resources and livelihoods. Most students come from indigenous and rural communities and have experienced environmental and human rights abuses firsthand in their ...

The Canada-ASEAN Scholarships and Educational Exchanges for Development (SEED) program aims to reduce poverty in the developing countries of ASEAN and to achieve the 2030 Agenda for Sustainable Development. Scholarships and educational exchanges will contribute towards all Sustainable Development Goals (SDGs), including Goal 5 (Achieve gender ...

The Organising Committee of The Asian Conference on Education & International Development (ACEID) is calling for abstract submissions. The 2019 conference theme for ACEID is "Independence & Interdependence", and invites reflections on the desirability, extent and limits on independence and autonomy for ourselves, our students, and ...
2018 PROGRAM DATESThe 2018 program will be conducted in South Korea, Sri Lanka, and USA (San Francisco, New York, and Washington DC) with a flexible small grant award of US $5,000 provided.November 20, 2017 (Monday, 11:59pm PST): Application deadlineJanuary 2018: Selection finalizedApril 14 – 29, 2018: South Korea ...
 Asia Foundation Development Fellows program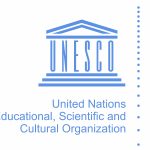 UNESCO Director-General Irina Bokova has announced the names of the two laureates for the 2017 edition of the UNESCO Prize for Girls' and Women's Education. An International Jury recommended the two laureates for their innovative and sustainable projects in advancing girls' and women's education. Read the ...
 UNESCO