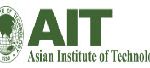 For applicants who are in need of financial aid, the following scholarships/fellowships are available. Scholarships are awarded on very competitive bases. Each scholarship award covers full tuition and registration fees plus accommodation, and a bursary for living expenses in AIT's residential campus, for the entire period ...
 Asian Institute of Technology

2018 PROGRAM DATESThe 2018 program will be conducted in South Korea, Sri Lanka, and USA (San Francisco, New York, and Washington DC) with a flexible small grant award of US $5,000 provided.November 20, 2017 (Monday, 11:59pm PST): Application deadlineJanuary 2018: Selection finalizedApril 14 – 29, 2018: South Korea ...
 Asia Foundation Development Fellows program