The Ministry of Health has completed a draft law on alcohol regulation, which will set a minimum drinking age, increase taxes on alcohol and place other controls on the sale, consumption and advertising of alcohol. Dr Ray Rany, head of tobacco and alcohol at the Health ...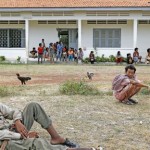 Phnom Penh's remote Prey Speu Social Affairs Centre – a de facto prison used to indefinitely incarcerate some of the capital's most vulnerable citizens – has granted unusual access to the media, coinciding with a visit from Cambodia National Rescue Party lawmaker Ke Sovannaroth. Eighty-nine men, ...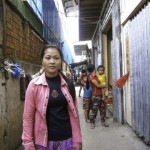 An ILO project that provides free lunch at garment factories is proving to be a hit with workers, but whether or not this 50-cent per worker "experiment" catches on will depend on factory owners and the brands they supply. Last July, eight garment factories in Phnom ...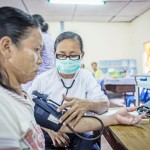 Health officials were insisting last week a cholera outbreak in Yangon's South Okkalapa township was under control, after hundreds of patients presented at an emergency clinic and Thingangyun Sanpa Hospital for treatment. The outbreak had originally been diagnosed as gastroenteritis but Dr Tin Thit Sa, an ...