The Greater Mekong Forum on Water, Food and Energy is the largest annual knowledge-sharing event in the Greater Mekong. It presents research-based evidence to non-governmental organisations, policy-makers, the private sector, and development agencies. It does this through carefully designed and facilitated dialogues. The 2018 Greater Mekong ...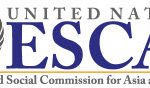 The second Asian and Pacific Energy Forum (APEF2) aims to focus on the region's implementation of Sustainable Development Goal 7 (SDG 7). The Forum will review the progress achieved in the Asia-Pacific region in addressing energy security challenges, assess the outlook based on scenarios and discuss ...
 United Nations ESCAP


The Lao government has notified the Mekong River Commission (MRC) that it will seek the the MRC's prior consultation on the Pak Beng hydropower project in Oudomxay province. See the full release below, and at the MRC's website. —Vientiane, Lao PDR, 7 November 2016 – The ...

Contact us
Thank you for taking the time to get in contact!