The Mekong River Commission will soon host its 13th Regional Stakeholder Forum, in which the MRC will not only provide updates of hydropower projects along Southeast Asia's largest river, but will feature the deepening cooperation with activists who speak for the interests of millions of fishing and farming ...

The 6th Asia-Pacific Climate Change Adaptation Forum is scheduled to convene in Manila, the Philippines, from 17-19 October 2018. dates: 17-19 October 2018 location: Manila, Philippines www: http://www.asiapacificadapt.net/ The event is organized by the Asia Pacific Adaptation Network (APAN), which is a regional programme for managing and applying adaptation ...

The International Forum on Solar Technologies for Small-Scale Agriculture and Water Management will present the opportunities and challenges of the application of solar technologies in small-scale agriculture and water management. The tools developed by FAO and its partners to enhance the use of solar technologies for small-scale ...
 FAO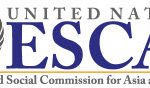 The second Asian and Pacific Energy Forum (APEF2) aims to focus on the region's implementation of Sustainable Development Goal 7 (SDG 7). The Forum will review the progress achieved in the Asia-Pacific region in addressing energy security challenges, assess the outlook based on scenarios and discuss ...
 United Nations ESCAP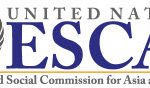 The Fifth Asia-Pacific Forum on Sustainable Development (APFSD) will focus on the theme, 'Transformations towards sustainable and resilient societies'. In addition to discussing the theme of the July 2018 meeting of the High-level Political Forum on Sustainable Development (HLPF 2018) as it relates to regional and ...

Contact us
Thank you for taking the time to get in contact!