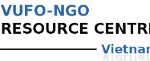 The Water for Women Fund Coordinator, GHD, has announced a request for proposals from eligible Research Organisations (ROs) to implement WASH Research Awards (Research Type 1) through the Water for Women Fund. The WASH Research Awards is a $10.6 million Research Component associated with the ...

The Greater Mekong Forum on Water, Food and Energy is the largest annual knowledge-sharing event in the Greater Mekong. It presents research-based evidence to non-governmental organisations, policy-makers, the private sector, and development agencies. It does this through carefully designed and facilitated dialogues. The 2018 Greater Mekong ...

Research Program on Water, Land and Ecosystems (WLE) is a global research-for-development program connecting partners to find these solutions. Through the International Water Management Institute (IWMI) and 12 other core partners, WLE ensures thriving ecosystems go hand-in-hand with agricultural development, food system resilience and human ...

Contact us
Thank you for taking the time to get in contact!