Leaders of the Vietnam News Agency and the Laos News Agency have agreed to improve the quality of their news exchange, aiming to more vigorously communicate the two nations' special bond, especially as the two countries celebrate the 55th anniversary of their relations in 2017. ...
New radio and television transmission stations built in Xay district, Oudomxay province, and funded by the government of Vietnam, officially began transmitting on November 30. Construction of the facilities cost more than 38.7 billion kip, funded by grant assistance from Vietnam. Work on the project ...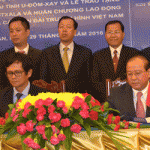 Vietnam Television has provided new radio and television transmission stations for Xay district, Oudomxay province, which will become operational today following a handover ceremony in Vientiane on November 29.​ A document to hand over the two stations was signed by Laos' Minister of Information, Culture ...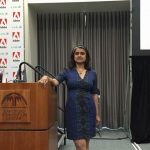 Adobe Systems, a US-based multinational computer-software company, sees strong growth in use of its Creative Cloud product in Asia-Pacific countries because the number of subscribers outside the United States grew almost 50 per cent as of end of the third quarter. The 46-per-cent year-on-year subscription ...