Laos has a concentrated HIV epidemic compared to other countries, with the prevalence of HIV still at a low level in key groups. But risk behaviours threaten to increase the prevalence of HIV transmission amongst the population so the National Centre for HIV/AIDS and Sexually Transmitted ...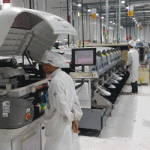 The government cabinet has been exploring ways to better facilitate and promote investment in Special Economic Zones, after many zones have been set up in the provinces and in Vientiane. The cabinet on September 26 convened an extraordinary meeting and discussed a draft of the Law on ...
The Cooperative Orthotic & Prosthetic Enterprise Centre in Vientiane is continuing its work to raise money to improve conditions for disabled people in Laos, with over 1,000 people in need of the centre's help. COPE Chief Executive Officer Ms Bounlanh Phayboun told Vientiane Times on September ...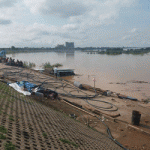 Mekong water levels in central and southern provinces are still lower than warning levels despite heavy rain that struck the region this month. The water level of the Mekong in Vientiane on August 23 was about 10.30 m which decreased from 11 m on August 22 and was ...