Request for Research Proposals for Water, Sanitation and Hygiene (WASH) Research Awards (Type 1)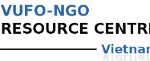 The Water for Women Fund Coordinator, GHD, has announced a request for proposals from eligible Research Organisations (ROs) to implement WASH Research Awards (Research Type 1) through the Water for Women Fund. The WASH Research Awards is a $10.6 million Research Component associated with the wider Water for Women Fund, which supports civil society organisations (CSOs) to implement gender and socially inclusive WASH projects in Asia and the Pacific. It will provide funds for high-quality, policy-relevant research that is available, accessible and communicated to the policy development and program design community in Australia, Asia, the Pacific and the global WASH sector.
Key Information The contact person for this research grants process will be the Water for Women Fund Knowledge & Learning Manager, Mr Bill Pennington. Email: waterforwomen@ghd.com.
The Water for Women Fund Coordinator will hold one applicant briefing for interested organisations on the 13 November, 2018.
Please notify the Contact person if you are attending, further details will be shared with confirmed attendees. RSVP for attendance at this briefing is due via email by COB Friday 9 November 2018.
The deadline for submission of proposals is 17:00 (Canberra time), 20 December 2018.
Proposals must be submitted online at: https://waterforwomen.smartygrants.com.au/type1research The deadline for submission of questions is 8 December 2018.
Questions should be submitted to the Contact Person as soon as possible in writing.