A new building which will be constructed to replace the May Yu market in Sittwe township, Rakhine State, will include facilities such as a playground, hall, cinema and restaurants, as well as 268 shop lots offering goods such as clothing, commodities and electronic products. Construction ...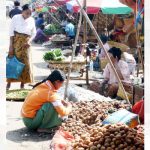 Residents of the nation's capital should have their fresh produce stalls back by the end of January when upgrades for Tha Pyay Gone Market are expected to wrap up, according to the Nay Pyi Taw City Development Committee. The project, which has been under way for ...
Lao rice cooperatives have made good progress in terms of their rice production efforts but marketing and sales deficiencies are still causing problems for the co-ops. Agricultural officials and representatives from model cooperatives in the provinces of Xayaboury, Khammuan, Savannakhet and Vientiane are currently meeting ...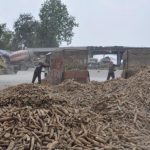 The government is set to introduce measures to curb the adverse impact of falling tapioca prices in light of lower imports from China and price-cutting competition. Wiboonlasana Ruamraksa, director-general of the Internal Trade Department, said the measures include schemes to cut farmers' existing loan interest, ...