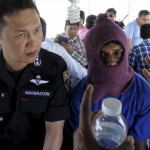 Thai police continue to investigate trafficking in south Thailand, following the discovery of scores of jungle graves on the Thai-Malaysia border in May. Yet there are questions about the long-term effectiveness of Thailand's crackdown on resilient and lucrative trafficking syndicates.Witnesses have been intimidated, police say. Key suspects are ...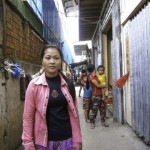 An ILO project that provides free lunch at garment factories is proving to be a hit with workers, but whether or not this 50-cent per worker "experiment" catches on will depend on factory owners and the brands they supply. Last July, eight garment factories in Phnom ...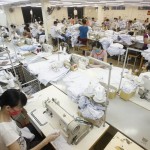 Vietnam looks to raise its minimum monthly salary by just above 10 percent next year, the lowest level since 2013, a move that apparently bows to the growing pressure of the corporate sector. Under a government decree that took effect early this year, Vietnam raised the ...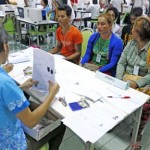 Cambodian, Burmese and Laotian undocumented workers descended on Thailand's one-stop service centres for visas and work permits before the closing deadline, as Thai authorities yesterday signalled a crackdown on illegal labour. More than 100,000 Cambodian workers in Thailand could face arrest and deportation after the deadline for ...