Open Development Mekong (ODM) will host a user engagement session, to walk participants through new features of the platform and seek feedback on the platform, tools and content offered (please bring a laptop to this parallel session). The Data & Technology Showcase Event will be held ...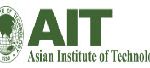 For applicants who are in need of financial aid, the following scholarships/fellowships are available. Scholarships are awarded on very competitive bases. Each scholarship award covers full tuition and registration fees plus accommodation, and a bursary for living expenses in AIT's residential campus, for the entire period ...
 Asian Institute of Technology

Youth Summit will be held on the 4-5 December 2017 in Washington DC and livestreamed globally. This year's Youth Summit will seek to provide youth with a forum to voice their concerns, share their ideas and learn from one another while discussing the challenges and opportunities created by ...
 World Bank


Contact us
Thank you for taking the time to get in contact!