Asian Institute of Technology: Scholarships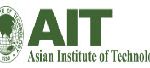 For applicants who are in need of financial aid, the following scholarships/fellowships are available.
Scholarships are awarded on very competitive bases. Each scholarship award covers full tuition and registration fees plus accommodation, and a bursary for living expenses in AIT's residential campus, for the entire period of 22-24 months (four semesters) for the Master degree program and 41 Months (7 semesters) for the Doctoral degree program depending on the scholarship criteria.
For more details, please visit here
 Asian Institute of Technology