The International Forum on Solar Technologies for Small-Scale Agriculture and Water Management will present the opportunities and challenges of the application of solar technologies in small-scale agriculture and water management. The tools developed by FAO and its partners to enhance the use of solar technologies for small-scale ...
 FAO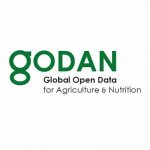 The Food and Agriculture Organization of the United Nations (FAO) and the Global Open Data on Agriculture and Nutrition (GODAN) are seeking partipants for a forum discussion on open data for agriculture from July 10-24 on the e-agriculture platform.Read their release below or at the e-agriculture website.—e-Forum discussion on the ...

Global heads of state have committed to tackling antimicrobial resistance in an agreement at the United Nations, focusing on human health, animal health and agriculture sectors. Read the full release below and at the UN Food and Aghriculture Organization's website.—OPGA / WHO / FAO / ...

Contact us
Thank you for taking the time to get in contact!