Vietnam now has around 15 million under-16 children, who are considered the most vulnerable to harmful effects like bullying, attacks, scamming, and even sexual assaults on the cyber environment. Reports from Kaspersky reveal that in Vietnam, the most popular websites to the young under 16 are ...
 Ba Tan, Tran Luu – Translated by Thanh Tam

The State Bank of Vietnam (SBV) has been placed among the top organisations for the second consecutive year in the rankings of cyber information security for Vietnamese state agencies by the Authority of Information Security under the Ministry of Information and Communications (MIC). According to ...
 Samaya Dharmaraj

Vietnam considers digital platforms as a way to accelerate national digital transformation, considering cybersecurity a key factor to create digital trust and Institutional reform the decisive factor for digital transformation. Vietnam Security Summit 2020 was held in Hanoi on November 10 by the Party Central Committee's Economic Commission ...
 Samaya Dharmaraj

A telecom firm in the Philippines recently hired the services of a United States-based cybersecurity firm to shore up its defenses against the potential threats of spying by China. It became the latest in a string of Southeast Asian corporations to have engaged a cybersecurity firm to strengthen ...
 Umair Jamal

Minister of Information and Communications Nguyen Manh Hung has stated that he expects Vietnam to become a strong country in terms of cybersecurity with its security manpower one of the best in the world and with high aspirations. He was speaking at the Vietnam Security Summit ...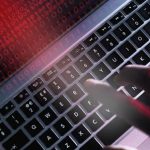 From attacks on Ukrainian power grids to central bank heists in Bangladesh and the leak of stolen information from the Democratic National Committee in the U.S., cybersecurity threats have escalated massively in recent years. Governments, companies and individuals are equally susceptible all over the world, but ...