On the river island of Koh Srolav in southern Cambodia, everything changed for the 300 or so families inhabiting the small fishing village about ten years ago, when the sand dredging barges arrived. Operating in the dark of night, they have plundered the Tatai river with ...
The apex body for the nation's microfinance industry announced yesterday that the central bank had tentatively agreed to a number of measures it had requested to ease the burden on microfinance lenders following last week's unilateral decision to cap annual interest rates at 18 percent ...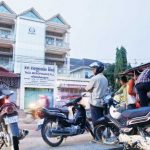 More than a year into a government-backed campaign to clamp down on unlicensed lenders, nearly 130 small lenders operating under the radar have come into the fold, officials said on September 8. The Ministry of Economy and Finance and the National Bank of Cambodia launched a ...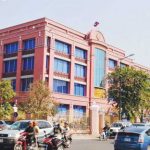 Cambodian financial institutions surveyed yesterday said they were in compliance with the central bank's revised liquidity coverage ratio requirements as the deadline passed to increase their cash and highly liquid assets to weather any internal or external shocks. The National Bank of Cambodia announced an incremental ...