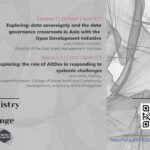 Session 1 overview: Exploring Data Sovereignty and the Data Governance Crossroads in Asia with the Open Development Initiative Date: 29 September 2020, 1 pm ICT As societies become increasingly digital how do we ensure that they are socially just and inclusive too? What implications do emergent tech and ...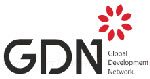 Global Development Network (GDN)'s 18th Global Development Conference, titled 'Science, Technology and Innovation for Development,' will be held in New Delhi on 22-23 March, 2018. The conference will be a forum where global actors from governments, research, private sector and civil society can share knowledge and practices on ...
 GDN

Youth Summit will be held on the 4-5 December 2017 in Washington DC and livestreamed globally. This year's Youth Summit will seek to provide youth with a forum to voice their concerns, share their ideas and learn from one another while discussing the challenges and opportunities created by ...
 World Bank


Contact us
Thank you for taking the time to get in contact!