Leading telecom service providers Viettel, MobiFone and VinaPhone are scrambling to put up base transceiver stations and pilot 4G services to be ready to officially offer them this quarter. VinaPhone has been providing 4G services on Phú Quốc Island since November after a year of ...
Myanmar on January 12 awarded its fourth – and final – telecoms license to a joint venture between Vietnam's telecom company Viettel and two local firms, heating up competition in a rapidly growing market by adding a second majority-Myanmar operator. Military-run Viettel will have a ...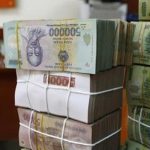 Foreign direct investment into Vietnam reached $14.3 billion in 2016. Meanwhile, Vietnamese startups are attracting investment and partnership from French investors. Vietnam's outbound investments hit $705.8m Vietnamese companies pumped $705.8 million in 106 projects in foreign markets during the first eight months of this year, according ...

Contact us
Thank you for taking the time to get in contact!