Act Green for a Greener Mekong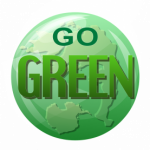 The Mekong River is a source of water for millions, the world's most productive freshwater fishery, and a lifeline shared by people of five nations. What better reasons to "Act Green for a Greener Mekong"?
Now, our own green actions have a chance to be recognized and rewarded as the region celebrates Mekong Day on 4 April 2019.
To be eligible for a reward, first you'll have to be a fan of the Mekong River Commission on Facebook.
After that, all you have to do is:
a) take a photo or/and video of your green action.
b) post on your Facebook in public mode with hashtags #GreenMekongDay and #MekongRiverCommission.
The MRC will select each week top 10 of Facebook posts with the most interactions (likes, shares, and comments) to select one Winner of the week who will receive a prize of US$50.
The top posts/photos/videos will be showcased at a ceremony for Mekong Day 2019 in Vientiane, Lao PDR.