ASEAN scholarships to study in New Zealand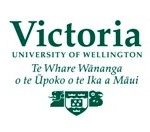 Published 14 September 2015. Source: http://www.nationmultimedia.com/national/Asean-undergraduate-scholarships-available-for-201-30268727.html
Victoria University, Wellington, offers ASEAN undergraduate scholarships for 2016
Students in the ASEAN region are invited to apply for ASEAN undergraduate scholarship, under which tuition fees will be covered for the first year of undergraduate studies commencing next year at the Victoria University of Wellington, New Zealand. Five scholarships are available.
The purpose of the scholarship is to promote educational opportunities for young ASEAN students who have excellent academic record and leadership potential.
The scholarships will be awarded on merit to outstanding candidates who meet the eligibility criteria, which includes being a citizen of an ASEAN country, enrolling in the first year of undergraduate study at Victoria and being under the age of 23 as of 31 December 2015.
The university offers a range of study options across seven faculties: Architecture & Design, Commerce & Administration, Education, Engineering, Humanities & Social Sciences, Law, and Science.
Deadline: Applications will be accepted until 31 October.
Further information on the Victoria University, Wellington website.