ADB Asian Irrigation Forum 2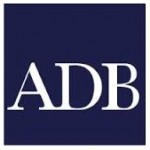 Posted 27 August 2015. Source: http://www.adb.org/news/events/asian-irrigation-forum-2
Date and location: 17 – 19 November 2015, ADB Headquarters, Manila, Philippines
Background
Irrigation constitutes about 80% of the demand for freshwater in Asia. But with competing water demands for energy, industry, and domestic use and rapidly expanding urban populations irrigation becomes critical for regional food security.
ADB's second Asian Irrigation Forum (AIF2) will address challenges relating to irrigation in the Asian region, building on the gains and advancements made at the first Asian Irrigation Forum in 2012 to work towards a water and food secure Asia-Pacific region.
AIF2 is being organized by ADB, in cooperation with the Food and Agriculture Organization, and the International Water Management Institute.
Objectives
Seek regional participants' views to better understand country-level perspectives;
Highlight practical solutions that apply latest knowledge and innovations in irrigation;
Identify the scale of required investments and appropriate financing mechanisms, and;
Understand the future challenges posed by declining population of irrigation practitioners.
Key themes
Performance, focusing on challenges in achieving results through modernized systems, such as improved water productivity and strengthened performance benchmarking;
Innovations, especially within the context of water-energy links, such as solar pumping, agriculture waste-to-energy projects, laser land levelling, and irrigation water re-use;
Financing, exploring irrigation's absorptive capacity and drivers for infrastructure investments, while addressing such topics as innovative financing options, private sector participation, and financing for operation and maintenance;
Governance, addressing policy, institutional, and legal frameworks for more impactful investments and highlighting the youth's role in securing water and food for the future.
Participants: ADB is inviting irrigation experts and stakeholders to AIF2. These include representatives from member countries, civil society, private sector, and other development partners. Individuals interested in participating in AIF2 and willing to finance their own participation may request for a formal Letter of Invitation from Mr. Dennis Von Custodio at dvcustodio.consultant@adb.org on or before 30 September 2015. Limited slots available.
Full information available on the ADB website.