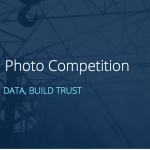 The EITI International Secretariat 2019 Photo Competition "Open Data, Build Trust" is now open.
The competition invites EITI stakeholders to showcase their work on the EITI, specifically how natural resource transparency is having an impact in their country. The winner will be invited and sponsored to attend the EITI Global Conference to be held in Paris on 18-19 June, including travel and accommodation costs. This prize will be awarded to one person only.
The deadline for submissions is 30 April 2019, 23:00 CEST.
See also: EITI Infographic Competition and EITI Impact Competition