Internet Governance Forum calls for fellowship applications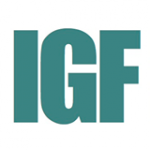 calls for applicants for the IGF Academy Fellowships
iRights, in cooperation with the Association for Progressive Communications (APC) and LIRNEasia, with the financial support of the German Ministry for Economic Cooperation and Development, are pleased to announce the call for applications for a fellowship to the Internet Governance Forum (IGF) Academy.
IGF is looking for national champions in the field of freedom of expression and / or Internet governance. The fellowship will enable fellows to receive mentoring from internationally renowned experts in the Internet governance process, to participate in a regional workshop with champions from other countries, and to participate in the global Internet Governance Forum (IGF) in Guadalajara, Mexico, from December 4th to 10th.
In Asia, applicants from the following countries are eligible:
* Myanmar,
* Sri Lanka,
* Bhutan,
* Bangladesh
Deadline: June 6, 2016
View the application form or the IGF's Facebook page.