Mekong ICT Camp 2017 Seed Grant to support pilot project prototypes on social innovation for development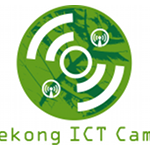 Mekong ICT Camp 2017 Seed Grant is a small grant aimed to support pilot project prototypes on Social Innovation for development. The support is USD3,000 per project. This year, the seed grant will be awarded for the 5 best prototypes (one for each country in this region, Lao, Cambodia, Myanmar, Vietnam and Thailand). Read the full text of the Mekong ICT Camp's release below, or at their website.
—
The Seed Grant support will be awarded to the selected projects prototype by the Mekong ICT Camp Selection Committee at the 5th Mekong ICT Camp 2017.
What the Mekong ICT Seed Grant supports
The area of project should be in one or more of the following topics:
Government transparency
Environmental and climate change
Resilience and smart city
Community wifi
Internet security and privacy
Online training
Any technology project to support Social Development
How to apply the grant
Submit your idea at https://goo.gl/hbbMVD
Pitch your idea on 4 September 18:00-19:00 during Mekong SI project session and gather a team of 2-4 people from the same country
Develop your prototype during the camp
Exhibit your project at Mekong ICT Marketplace for selected 10 teams for final round
10 teams will present the project on stage for final judge after the marketplace.
The Mekong ICT Camp is organized by the Thai Fund Foundation in partnership with Open Development Cambodia, Emerald Hub, Social Technology Institute, and The Foundation for Internet and Civic Culture. The Camp is supported by the Swedish Program for ICT in Developing Regions: SPIDER, Open Technology Fund, Google, UNESCO Bangkok, Friedrich Naumann Stiftung, and Sokha Hotel.