Pact: Call for research proposals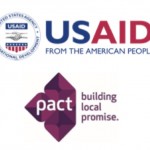 Mekong Partnership for the Environment
Project title: Small research grants to strengthen social and environmental safeguards and promote socially responsible investment in the Mekong region
Description: Pact, through funding from the United States Agency for International Development (USAID), is seeking action research proposals from eligible applicants to implement research activities that deepen and promote an improved understanding of social and environmental safeguards and the role of socially responsible investment in advancing development that is socially just and environmentally sustainable in the Lower Mekong Subregion. Pact anticipates awarding at least 8 grants of up to $25,000. The duration of the research project may be up to 6 months.
Deadline for submission: There will be two rounds of applications. The deadline of the 1st round is 16 January 2015 and the 2nd round is 1 October 2015.
Further information:
The call for proposals is available
here
.